Samsung is having a great deal on the Samsung Galaxy Tab S7+ 512GB With The Galaxy Buds Live. They're selling them bundled for just $439.99 when you use Special Samsung Pricing. Anyone can get this by going on to Samsung through the special link and selecting Education.
Special Samsung Discount Page Link
You'll need to have, or create, a Samsung account, but they won't have you verify unless you have a ton in your cart.
Now you just add the 512GB, (which has 8GB of RAM), to cart. The price will say it's way more, but it will drop in cart. Skip the add ons because the Galaxy Buds Live will add to your cart automatically. Shipping is free.
Link to Samsung Galaxy Tab S7+ Bundle Deal
Special Samsung Discount Page Link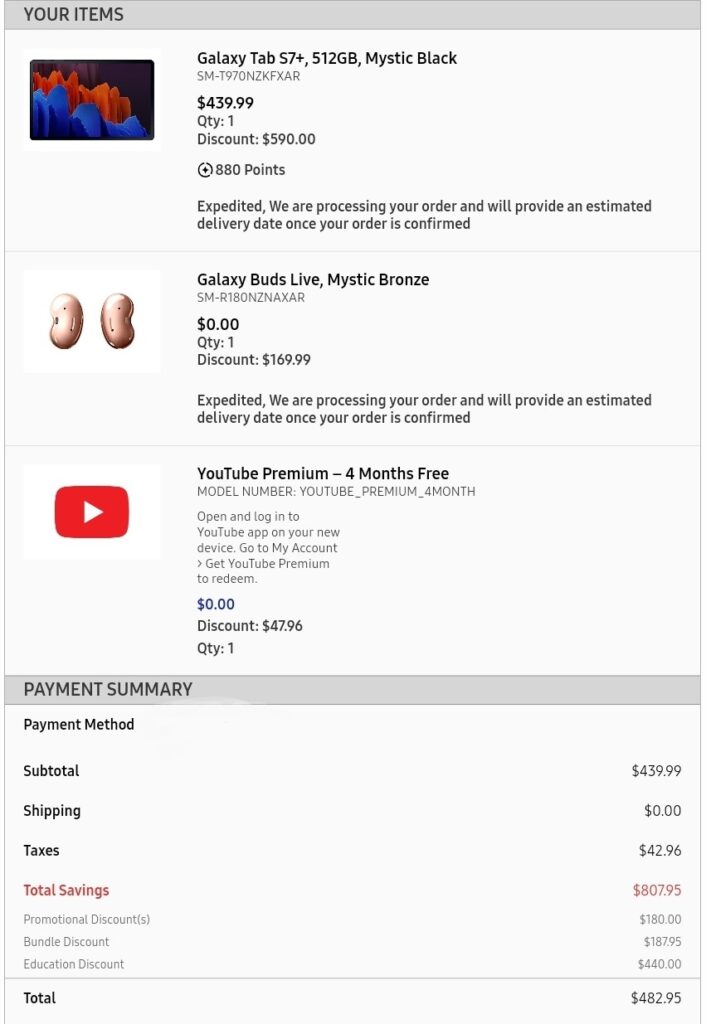 Note: You may be able to save even more with the code ref-9i4csx. If you haven't seen the Samsung Galaxy S21 Lineup Bundle Deal, you should definitely check it out.
Use this link to join the Dealbeasts chat and status http://bit.ly/dealbeasts